Brigham and Women's Hospital

The BWH Pituitary Program was founded by Dr. Harvey Cushing, the pioneer neurosurgeon who performed more brain tumor and pituitary operations than anyone in the world during his 20 years as Surgeon-in-Chief. This tradition of outstanding care for patients with pituitary and neuroendocrine disease continues today.
The Surgical Director, Dr. Edward Laws, has performed over 5,400 transsphenoidal operations for pituitary disorders. The BWH Pituitary Team is dedicated to comprehensive care of their patients in a setting that offers state of the art diagnosis and treatment tailored to individual patients' problems. Our outcomes, techniques and research studies have been steadily published in the medical literature. We are dedicated to a patient-centered, user-friendly and multi-specialty approach to provide the best possible care.
Edward Laws, Jr., M.D., FACS
Director of Brigham and Women's Pituitary Program: Brigham & Women's Hospital
Contact:
Tel: 617-525-8371
Fax: 617-734-8342
Ursula Kaiser, M.D.
Chief, Division of Endocrinology, Diabetes and Hypertension, Brigham and Women's Hospital
Associate Professor of Medicine, Harvard Medical School
Contact:
Tel: 617-525-8371
Fax: 617-734-8342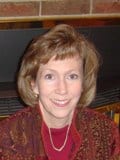 Whitney W. Woodmansee, M.D.
Director, Clinical Neuroendocrine Program, Brigham and Women's Hospital
Contact:
Tel: 617-525-8371
Fax: 617-734-8342
Neurosurgery
This historic department offers a full range of expertise in Pituitary and Anterior Skull Base Surgery. A major focus is the Minimally Invasive Transnasal Endoscopic surgical approach.
Endocrine
A major focus of the BWH Division of Endocrinology is in Pituitary-Hypothalamic Disorders. Clinical and Research expertise are known worldwide.
Neuro-ophthalmology
Highly qualified and patient-dedicated Neuro-Ophthalmologists are an integral part of the Pituitary Team. State of the art, sophisticated technology is available to evaluate and focus upon visual problems.
Radiotherapy and Radiosurgery
The most modern equipment an techniques for Pituitary Radiotherapy and Radiosurgery are available in conjunction with experts at the Dana-Farber Cancer Institute.
Neuropathology
Diagnostic and Research capabilities are available for a pathologic analysis of surgical specimens on a routine basis that will advance the accuracy and effectiveness of treatment.
Neuroradiology
Sophisticated MRI analysis is available before, during and after surgery and Petrosal Sinus sampling is done for Cushing's Disease when indicated.
Department of Neurosurgery
75 Francis Street
Boston, MA 02115
Phone: (617) 525-8371
Fax: (617) 734-8342
Email: shinman@partners.org
Website: http://www.brighamandwomens.org/
Map & Directions:
Brigham and Women's Hospital
75 Francis Street
Boston Massachusetts 02115
United States