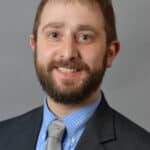 This month the PNA Spotlight shines on Dr. Yuval Eisenberg.  Dr. Eisenberg graduated from the Rush Medical College of Rush University Medical Center in 2009. He works in Chicago, IL and 2 other locations and specializes in Endocrinology, Diabetes & Metabolism and Internal Medicine. Dr. Eisenberg is affiliated with University Of Illinois Hospital Health & Science Center.  He was kind enough to answer some of our questions:
  • What inspired you to choose your career path?
My career path was guided by both my interaction with patients and my mentors. The highlight of my medical school training was helping to diagnose a suffering young man with multiple endocrine neoplasia type 1 (MEN1), a rare genetic disorder causing multiple (including pituitary) tumors. Listening to his concerns and thinking outside the box helped provide him with the correct diagnosis and treatment plan, and started my journey into endocrinology. I have been fortunate to work with excellent clinician-educators in my career. Learning about and observing the care of patients with endocrine-related problems was fascinating and rewarding. The farther I got in my training the more I realized that Endocrinology was my passion and that patients with pituitary disorders would be my sub-focus. Patients with pituitary diseases are a unique population who are in need of education, support and reassurance at diagnosis and often require long-term follow-up. This allows for time to develop a trusting bond; an aspect of medical practice I thoroughly enjoy.
• What is the primary focus of your work/research?
My main focus is clinical endocrinology practice, and I see a variety of patients, but I have a specialized interest in patients with pituitary disorders. My research interest is in the hormone oxytocin and how it might effect patients with pituitary hormone deficiencies (hypopituitarism).
• What do you consider to be the future of your field?
In my opinion, the future is in specialized and individualized expert care providing for patients with pituitary disorders. Given the rarity of these diseases, patients are best served by provider with interest and experience. Also, the more we know about pituitary tumors and the genetics behind them, the better we will be able to predict patient outcomes and tailor our therapies.
• What should patients know about your field/what deserves more recognition/awareness?
My feeling is that patients need to know that they can/should advocate to get the care they deserve from providers with interest and experience in caring for individuals with their condition. They should also utilize the excellent patient centered resources (like the PNA) to help educate and direct their care.
• What would you like to convey about yourself to your patients?
The best part of my job is helping patients (and their families) understand their condition, their prognosis and their options. It's tremendously rewarding to help someone feel more comfortable with what is often a completely foreign, and sometimes scary sounding group of diseases. I strive to always spend the time and energy needed to make patients feel more at ease with and educated about their disease.
• Why did you get involved with the PNA and what is the extent of your involvement?
Early in my career, I became excited to become more involved. My mentor has also been involved in the PNA for many years and recommended I become involved, as he found it an excellent resource for patients and providers.