Hoag Memorial Hospital Presbyterian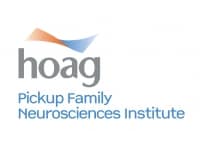 As Orange County's leading Neurosciences Institute, Hoag offers a unique multi-modality diagnostic and treatment program for patients suffering from benign and malignant brain, pituitary and skull base tumors.
Hoag Neurosciences Institute Pituitary Tumor Program's multi-disciplinary approach to the diagnosis, treatment and long-term management of pituitary tumors includes:
Endocrinology
Neurosurgery
ENT
Neuro Imaging
Focused Radiation Therapy
Ophthalmology
Neurology
Primary Care
Obstetrics
Patient Support
Hoag offers pituitary patients the most comprehensive and advanced techniques and technology in Orange County, resulting in faster recovery times with minimal complication risks and better outcomes. Our dedicated Pituitary Program provides advanced care for one of the most sub-specialized areas of neurosurgery.
For more information or to refer a patient, please call 949-764-6066.
Robert Louis, MD 
Program Director, Skull Base and Pituitary Tumor Program, Hoag Neurosciences Institute
Map & Directions:
Hoag Memorial Hospital Presbyterian
One Hoag Drive
Newport Beach California 92663
United States