Dr. (Vaidya) Lina Thakar, B.A.M.S
Integrative Ayurvedic Holistic Healer
Dr. (Vaidya) Lina runs a successful natural (holistic) integrative wellness institute in Pittsburgh PA.
***Ayurveda is not a licensed medicine program. Dr (Vaidya) Lina is NOT a medical doctor. Dr. (Vaidya) Lina does not practice medicine.
Founder & Director, Ayurveda Integrative Wellness Institute
Ayurveda Physician (Vaidya) & Practitioner
Integrative / Holistic Healer
Panchakarma Specialist & Ayurvedic Nutritionist
Ayurvedic Endocrinology & Chakra Healing Specialist
Marma Energy Point Healing (Ayurvedic Pressure points)
Serves as 'A Wellness Provider for Integrated Medicine Program' at Allegheny General Hospital
A Preferred Provider for UPMC Cancer Center Integrative Oncology program based at the Hillman Cancer Center.
Board Member- NAMA, National Ayurvedic Medical Association
An Accomplished Ayurvedic Physician, Vaidya.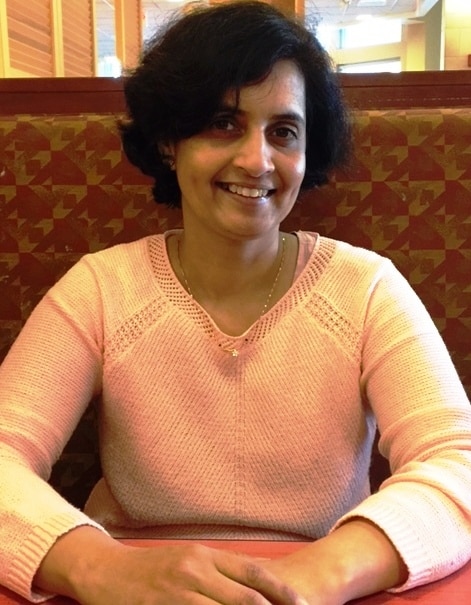 Holistic Healer focusing on 'Primary Prevention and Wellness Program' by Diet, Lifestyle, Detox & Stress Management. (Root cause of imbalance & chronic Conditions)
20 years of extensive Ayurvedic Practice & Ayurvedic Teaching.
Ayurveda Program includes Diet, Lifestyle recommendations, PANCHAKARMA treatments, Herb support, Chakra Healing, Marma Pressure points, yoga, Pranayama and meditation recommendations
Ayurvedic tradition in the family.
Been offering the remarkable and unique PANCHAKARMA program since 1993.
Many physicians are among Dr. Lina's clients and taking Ayurvedic and Panchakarma therapies from Dr. Lina
Bachelor in Ayurvedic Medicine and Surgery (B.A.M.S.) – 1992, Pune University; Tilak Ayurved Mahavidyalaya, one of the oldest Ayurvedic colleges in the world. Studied under Vaidya Vilas Nanal since first year of BAMS 1987 and continued the relationship until his sad demise (September 2014). Program included training in 'modern medicine' and Dr Thakar worked with many Indian physicians in providing Ayurvedic programs for patients.
Ayurvedic Practitioner – Pune, Maharashtra (India): January 1993 – January 2003. Practiced and provided the gift of healing to thousands of men, women, and children by balancing, rejuvenating, and healing mind and body systems as well as complementing treatments offered by conventional medical doctors.
Ayurvedic Practitioner – Pittsburgh, PA (USA): 2005 – present. In addition to her office based private practice, Dr. Thakar has offered ayurvedic services, lectures and counseling at various renowned institutes in Pittsburgh such as the Himalayan Institute of Pittsburgh, Yoga On Centre (2005-2007) and the Nuin Center (2008) in the Highland Park neighborhood.
Ayurvedic Nutritionist – In addition to her ayurvedic nutritional expertise, Dr Thakar completed 72 credits in conventional Nutrition at local community college.
Overview of the Institute and my work as Director
I have provided Ayurvedic wellness services in the Pittsburgh region since 2005, and founded 'Ayurveda in Pittsburgh LLC' in 2008. When I established offices in 2010, I expanded my offerings to include complete and authentic Panchakarma programs. By 2014, our growth required that we expand our office space to 3000 sq feet. The Institute provides Ayurvedic Wellness Consultations, Panchakarma, Ayurvedic Body work and Herbal Preparations from our own AyuLina product line. We also conduct Ayur-Yoga and Meditation services led by certified instructors.
In 2011, we became the first program in the USA to be affiliated with a western medical hospital when we affiliated with the Integrative Medicine Department at Allegheny General Hospital. We also feel blessed that we are now part of the 'Integrative Oncology Program' at the Hillman Cancer Center of the University of Pittsburgh Medical Center.
Since 2010, we have completed more than 300 Panchakarma treatment programs, ranging from 5 to 21 days programs with positive and well-documented results. In many cases, after seeing Panchakarma results, western-trained doctors were able to reduce medications for clients and see positive results for many medical conditions reflected in blood reports and screening tests. Our clients come from the Pittsburgh area, Pennsylvania, Ohio, West Virginia, New York, Washington DC, New Jersey, Chicago, Connecticut, Boston, California, Texas, Maryland, Vermont, Canada, Middle East and India.
In addition to client services, we also offer Ayurveda Workshops and have presented at various yoga studios, Westinghouse Company, Duquesne University and many other organizations. We are also offering various educations programs such as webinars, online classes, Ayurveda Counselor (750 hrs) and Ayurveda mentorship programs. Finally, we've been represented on the NAMA board since 2013 and we are currently a proud 'GOLD SPONSOR' for the NAMA 2015 National Conference.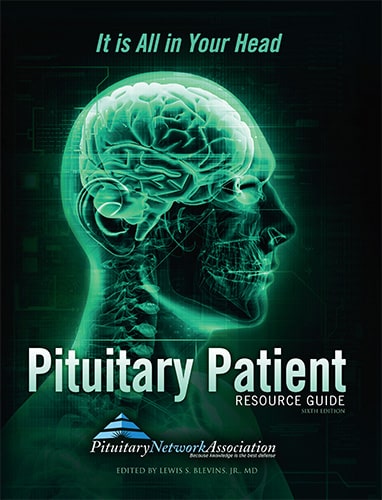 The Pituitary Patient Resource Guide Sixth Edition is now available! Be one of the first to have the most up-to-date information. The Pituitary Patient Resource Guide a one of a kind publication intended as an invaluable source of information not only for patients but also their families, physicians, and all health care providers. It contains information on symptoms, proper testing, how to get a diagnosis, and the treatment options that are available. It also includes Pituitary Network Association's patient resource listings for expert medical care.
PNA Gratefully Acknowledges our Supporters
Continuing Education Program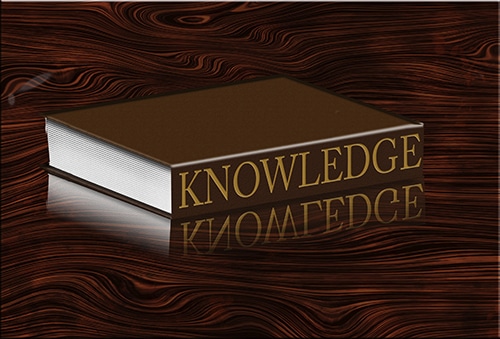 If you are a nurse or medical professional, register for PNA CEU Membership and earn CEU credits to learn about the symptoms, diagnosis and treatment options for patients with pituitary disorders. Help PNA reduce the time it takes for patients to get an accurate diagnosis.