Sandra Gustafson, MHS, BSN, RN
Sandra Gustafson MHS BSN RN has worked in integrative medicine for over 25 years, before it was even called by that name.
Over the past two decades, patient-driven demands for more inclusive healthcare programs have led to conventional medicine seeking ways to incorporate
the holistic views and benefits of complementary and alternative medicine (CAM) to support medical diagnostic and therapeutic approaches.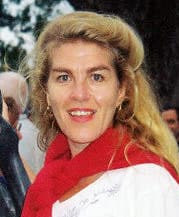 Sandra's career began as a registered nurse, specializing in emergency and intensive care, followed by a 4-year study of naturopathy,
and a Master of Health Sciences degree. Along the way, she discovered Bowenwork, an Australian bodywork technique that nurtures the
body's innate ability to heal, reset dysfunctional tension patterns and improve postural alignment.
Today, as a nurse, holistic healthcare consultant and Bowenwork practitioner in an integrative healthcare office in Santa Rosa, CA,
Sandra works with clients to facilitate optimal health and recovery using her skills in nursing, nutrition, herbal medicine and Bowenwork.
Bowenwork is a gentle, relaxing bodywork technique that supports the whole body in restoring wellbeing. It works primarily through the application of light
'rolling moves' over specific locations on the body that interact with the nervous, muscular and fascial systems, sending signals through the tissues
that 'the emergency/stress is over' and facilitates a shift in the autonomic (unconscious) nervous system, enabling the body to rest, repair and restore.
In the early 1990's, a client came to see Sandra for chronic back pain and joint discomfort. Sandra recognized that the client's hands, feet and face
seemed to be enlarged, and referred her to an endocrinologist for further investigation. The client was diagnosed with acromegaly due to a posterior
pituitary tumor that was not only increasing excess growth hormone, but excess prolactin production, too. The early diagnosis led to the client being able to have successful surgery to remove the tumor. After surgery, the client returned to Sandra's office where she received several Bowenwork sessions to support her
body in restoring itself and adjusting to normal hormone levels again.
More information about Sandra can be found at: www.bowenworkforlife.com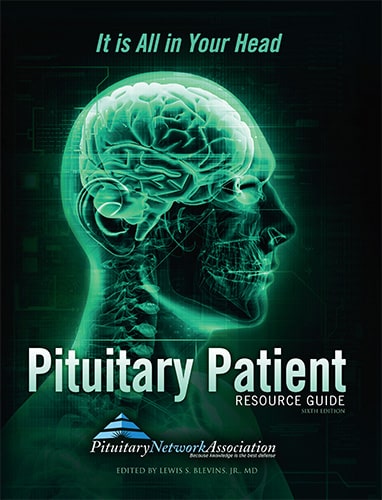 The Pituitary Patient Resource Guide Sixth Edition is now available! Be one of the first to have the most up-to-date information. The Pituitary Patient Resource Guide a one of a kind publication intended as an invaluable source of information not only for patients but also their families, physicians, and all health care providers. It contains information on symptoms, proper testing, how to get a diagnosis, and the treatment options that are available. It also includes Pituitary Network Association's patient resource listings for expert medical care.
PNA Gratefully Acknowledges our Supporters
Continuing Education Program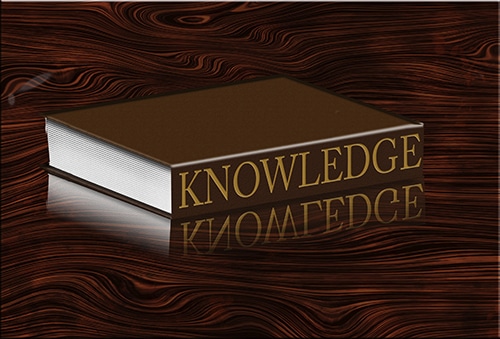 If you are a nurse or medical professional, register for PNA CEU Membership and earn CEU credits to learn about the symptoms, diagnosis and treatment options for patients with pituitary disorders. Help PNA reduce the time it takes for patients to get an accurate diagnosis.