Chinese Cancer Researchers Study Pituitary Hormone Receptors
The Journal Science reports that researchers with the University of Science and Technology of China "have made a breakthrough in the treatment of cancer through immunotherapy, identifying a particular hormone receptor as a potential target for the treatment." The receptor promotes tumor growth. It is called MC5R and works with the pituitary hormone α-MSH which is produced by the pituitary gland. Read More:
Son Grows Hair, Makes a Wig for Mom with Pituitary Tumor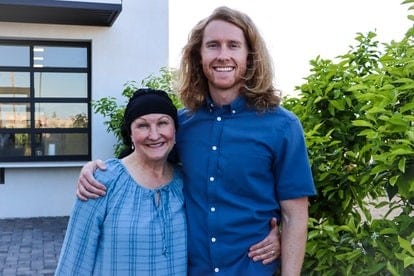 The Today Show's website has the story of a man in Arizona who grew out his hair for two years in order to make a wig for his mother, who suffers from a recurring pituitary tumor. Read more:
Caption: Melanie and Matt Shaha (Courtesy Shaha family.)
Study: Signifor Reduces Tumors in Cushings
An article in Cushing's Disease News looks at research that found that SignifActor With Acromegaly Passes Away In Los Angelesor reduced tumor size in 40% of Cushing's patients in the study, but most of them had already had surgery. Read more:
Symptoms of a Brain Tumor
An article in VeryWellHealth lists the common signs of a brain tumor: "vomiting, seizures, balance problems, dizziness, personality changes, loss of consciousness, and more."
Read more:
Well-Known Egyptian Acromegalic Dies at Age 27
The PNA sends its condolences to the family of Huda Abdel-Gawad, a 27-year-old acromegalic who passed away recently from kidney failure. Abdel-Gawad had come to be known as Egypt's tallest woman. Read more:
Actor With Acromegaly Passes Away In Los Angeles
Character actor Irwin Keyes passed away recently at age 63 from complications of acromegaly. He was known for his roles in "House of 1000 Corpses", "The Jeffersons" and "Intolerable Cruelty".
Caption: Actor and acromegalic Irwin Keyes. (Wikimedia Commons)