Removing tumor from a tricky part of brain, surgeon gives teen his life back.
After years of practicing surgery techniques in a part of the brain known as a "no man's land," Dr. Juan Fernandez-Miranda was able to remove a complex pituitary gland tumor from a Lebanese teenager, Ali.  Read more here: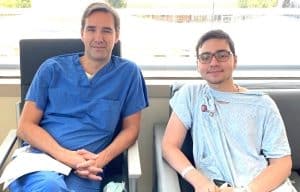 Acromegalic Igor Vovkovinskiy, America's Tallest Man, Passes Away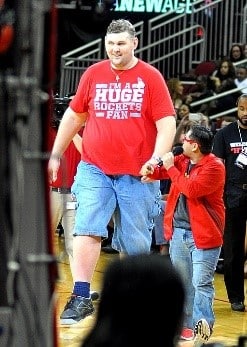 The PNA would like to express our sincere condolences to the family of Igor Vovkovinskiy, an acromegalic who gained fame as America's tallest man. Vovkovinskiy passed away on August 20th in Minnesota from heart failure at age 38. He stood 7 feet, 8.33 inches tall. He immigrated to Rochester, Minnesota from Ukraine in 1989 to receive medical treatment.  Read more here or here.
Iranian Acromegalic Competes as Paralympian
Iranian acromegalic Morteza Mehrzad, who stands more than 8 feet tall, competed with his country's men's sitting volleyball team at the Paralympics in Tokyo this year.   Read more here:
Study: Vitamin D improves IGF-1 in Adults
A study in the European Journal of Endocrinology found that 5000-7000IU of vitamin D per week improved IGF-1 levels in adults and concludes that it may help in the treatment of Growth Hormone Deficiency. Read more here:
Pediatric GH Patients to Get New Treatment Option
The FDA has approved the first once-a-week somatropin injection for children with Growth Hormone Deficiency called Lonapegsomatropin-tcgd injection (Skytrofa, Ascendis) . Read more here:
Study: MRI May Not Detect 1/3rd of Pediatric Cushing's Cases
A study published in the journal Clinical Endocrinology finds that up to one-third of pediatric and adolescent patients with Cushing's Disease do not have their tumors visualized on MRI. It also found that in those cases, the patients had a lower odds of remission. In cases of remission, however, rates of recurrence were not affected. Read more here: or Here.
COVID and Pituitary Disease
An article in news-medical.net looks at a study published in Reviews in Endocrine and Metabolic Disorders that posits a bi-directional relationship between COVID-19 and pituitary disease.  Read more here: