The Pituitary Network Association's prestigious Gentle Giant Award is given in honor of those that have presented longstanding advocacy, outstanding contribution and dedication to pituitary patient care, education, and pituitary medicine. Great strides in pituitary knowledge, diagnosis, and treatment have been achieved by these "Gentle Giants".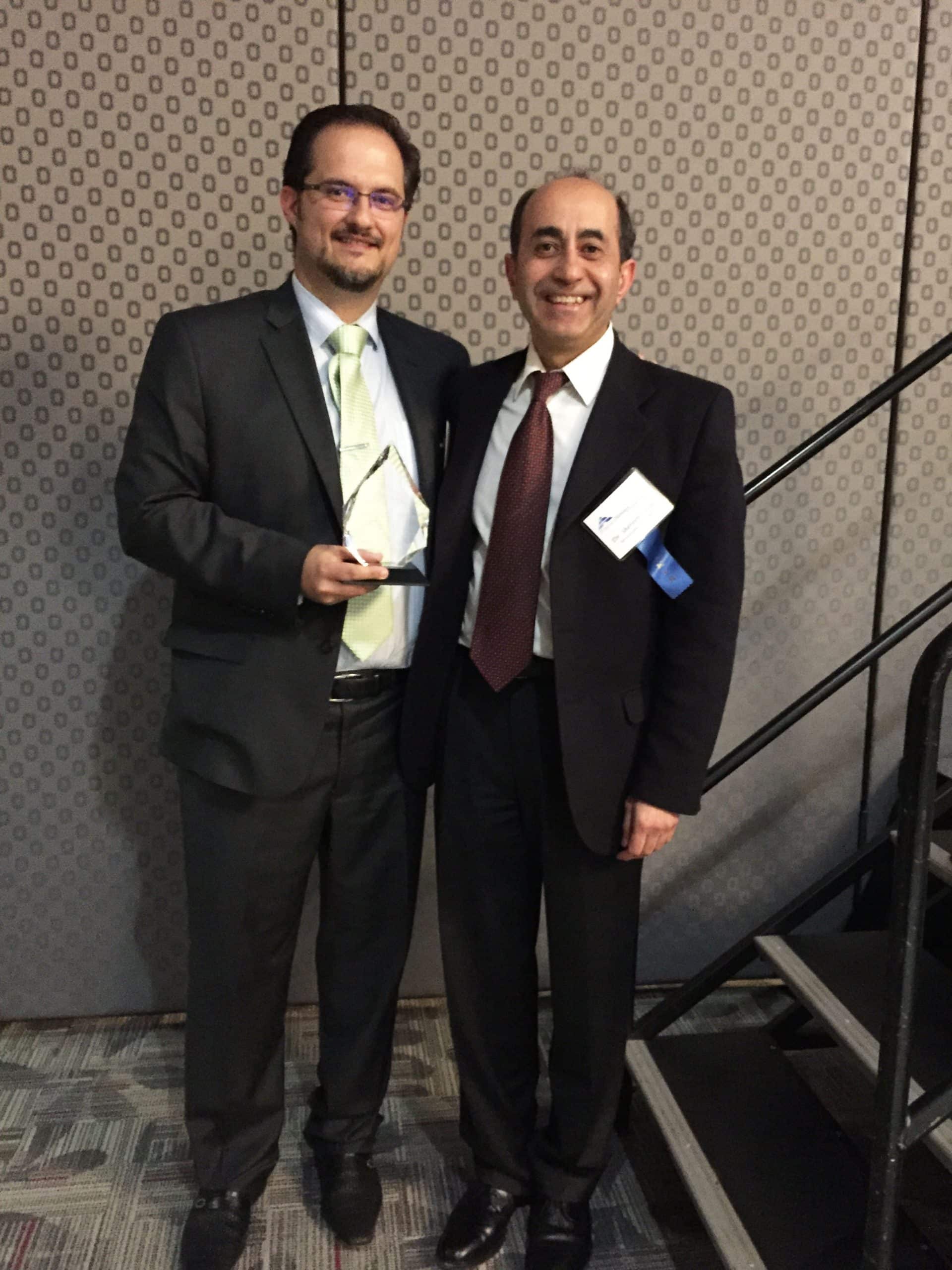 Daniel Prevedello, MD
Associate Professor
Director of the Minimally Invasive Cranial Surgery Program
Department of Neurological Surgery
The Ohio State University
On April 18, 2015 the Pituitary Network Association honored Dr. Daniel Prevedello with a Gentle Giant Award. Dr. Prevedello was honored with a Gentle Giant Award Dinner and Reception which took place at the Fawcett Event Center on the campus of Ohio State University.
The Pituitary Network Association hosted a cocktail reception in Dr. Prevedello's honor. It was a welcome chance to relax after the whirlwind day of learning. Following the cocktail reception we all gathered for dinner. There were several video tributes from students and colleagues that Dr. Prevedello has worked with across the globe. There was a heartfelt tribute from one of Dr. Prevedello's former patients, Lori Genser Burkhoff. Dr. Leo Ditzel Filho, a former colleague and friend of Dr. Prevedello, came all the way from Brazil to congratulate Dr. Prevedello and tell us all a little about his life. It was a delightful presentation with humor and a little lighthearted joking. The Gentle Giant Award was then presented to Dr. Daniel Prevedello by Dr. Shereen Ezzat on behalf of the Pituitary Network Association.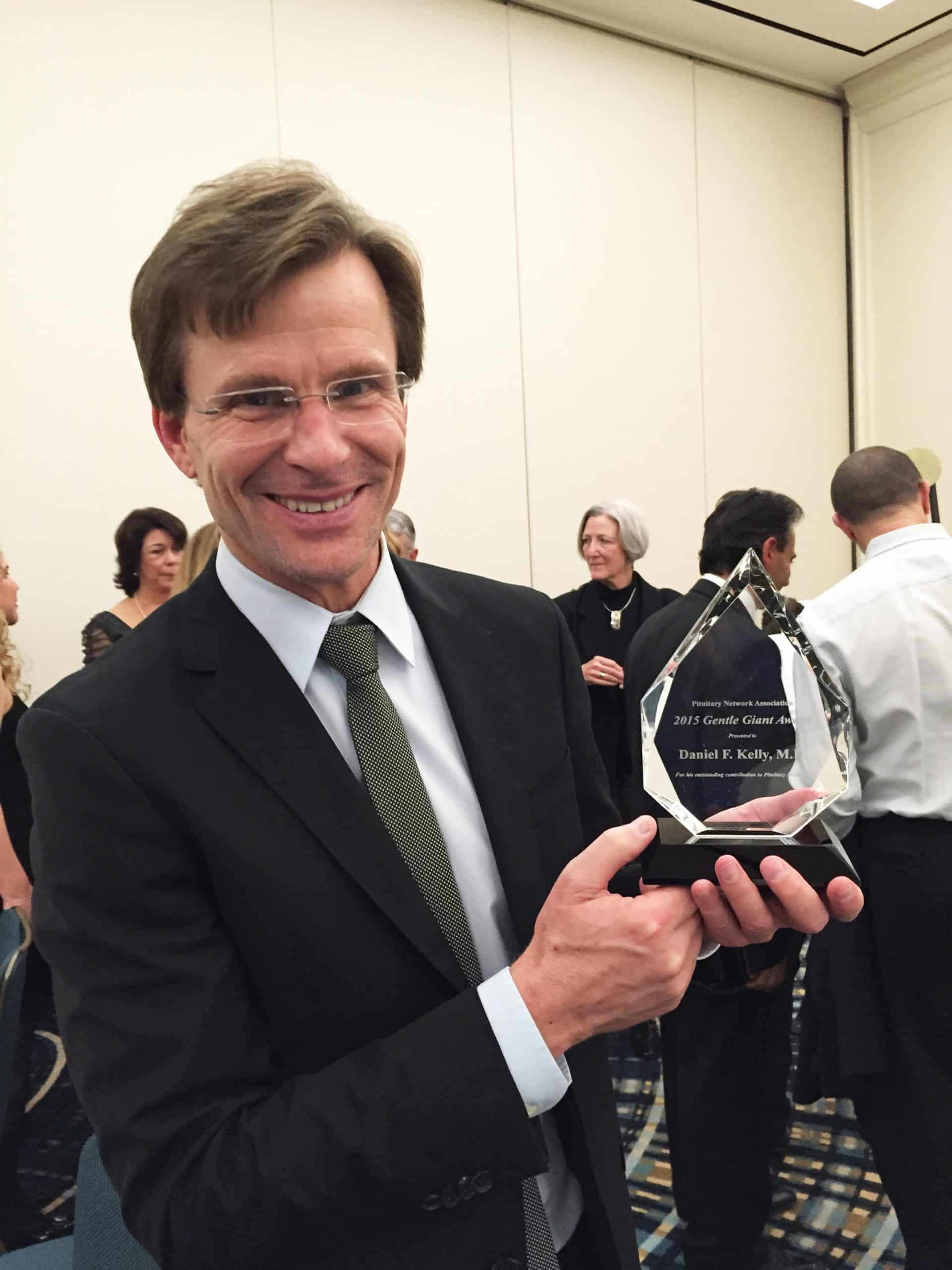 Daniel F. Kelly, MD
Director, Pacific Neuroscience Institure
Director, Brain Tumor Center & Pituitary Disorders Centers
Providence Saint John's Health Center & John Wayne Cancer Institute
On Friday, January 30, 2015 the Pituitary Network Association bestowed its highest honor on Dr. Daniel Kelly. The event took place at the Loews Santa Monica Beach Hotel.
The PNA chose Dr. Kelly for this award not only because of his exemplary accomplishments in the field of pituitary neurosurgery, but also because of his commitment to pituitary patients. Dr. Kelly, along with one of his patients Sharmyn McGraw, started the Pituitary and Brain Tumor Support Group. This support group provides education, support and empowerment to patients and their families.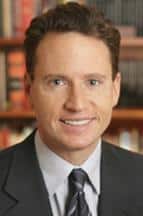 Theodore H. Schwartz, MD, FACS
Professor of Neurosurgery, Neurology and Otolaryngology
Director, Pituitary and Epilepsy Surgery
Co-Director, Surgical Neuro-Oncology
Weill Cornell Medical College
New York Presbyterian Hospital
2013 Gentle Giant Award Recipient
Dr. Theodore Schwartz was presented with the 2013 Gentle Giant Award by the Pituitary Network Association on November 8, 2013. The prestigious award is given to those who demonstrate an outstanding commitment to pituitary medicine, patient care, and education.
Dr. Schwartz is Professor of Neurosurgery, Otolaryngology, Neurology and Neuroscience at New York-Presbyterian/Weill Cornell Medical Center in New York. He is also Director of Epilepsy and Pituitary Surgery, Director of the Minimally Invasive Skull Base Fellowship Program, and Co-Director of Surgical Neuro-oncology. Dr. Schwartz specializes in the surgical treatment of brain tumors, pituitary tumors, and epilepsy using the latest techniques in computer-guided surgical navigation, minimally invasive endoscopy, and microsurgery.
Dr. Schwartz has written two textbooks, Endoscopic Skull Base Surgery and Endoscopic Pituitary Surgery, and also directs a research laboratory investigating novel techniques for imaging and treating epilepsy.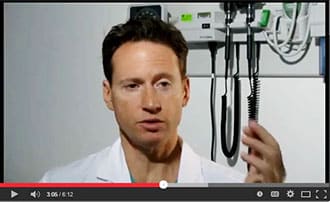 Video: Endoscopic Pituitary Surgery at the Weill Cornell Brain and Spine Center
(Click image to launch video player.)

Professor Roger Guillemin, M.D., Ph.D.
Nobel Laureate
Immediate past President of the
Salk Institute of La Jolla, CA.
2010 Gentle Giant Award Recipient
Roger Guillemin, immediate past president of the Salk Institute and distinguished professor, was awarded the Nobel Prize in 1977 for discoveries that laid the foundation for brain hormone research. His work brought to light an entire new class of substances shown to be important for the regulation of growth, development, reproduction and responses to stress. The impact of his studies has been profound for a variety of diseases and disorders, including thyroid diseases, problems of infertility, diabetes, and several types of tumors.
One of these hormones, called growth-hormone releasing factor, is used to treat growth deficiencies in children; another, called somatostatin, is used to control tumors of the pituitary gland. Dr. Guillemin was also among the first to isolate endorphins, brain molecules known to act as natural opiates. Following the isolation of endorphins, his work with cellular growth factors (CGFs), in addition to inhibins and activins, led to the recognition of multiple physiological functions and developmental mechanisms.
Since his retirement from the active pursuit of science in 1989, Dr. Guillemin has shifted his long-standing expertise with computers from science to art.

Scott Hamilton
Olympic Gold Medalist, Figure Skating
2008 Award Recipient
On the second night of the 2008 December in the Desert Conference at the Rancho Las Palmas Resort & Spa, in Rancho Mirage, CA, the PNA presented its Gentle Giant Award to Mr. Scott Hamilton. Scott Hamilton is a world class athlete but he's also a survivor of cancer and pituitary disease. Hamilton was diagnosed with testicular cancer in 1997, and learned he had a benign pituitary brain tumor (a craniopharyngioma) in November of 2004. We are excited to have a man whose skill, warmth and courage have inspired so many people throughout his career, be honored as the 2008 Gentle Giant Award recepient.
One of the most popular male figure skating stars in the world, Scott Hamilton is also a network TV skating commentator, an actor, performer, producer, Emmy Award nominee, best-selling author, role model, humanitarian, philanthropist, and a cancer and brain tumor survivor.
As a humanitarian and philanthropist he avails himself to any plight that will improve mankind. As a cancer and brain tumor survivor, he is constantly reminding others that, with fortitude and determination, anything is possible.
When he is not performing or participating in a wide variety of charitable events, or acting as an official spokesperson for Target House at St. Jude Children's Hospital in Memphis, Tennessee, as well as his own *Scott Hamilton C.A.R.E.S. Initiative (Cancer Alliance for Research, Education and Survivorship) at the Cleveland Clinic Taussig Center in Cleveland, Ohio, or promoting his web site Chemocare.com (in conjunction with the Cleveland Clinic and CARES), the Honorary Chairman of the Board of Governors for the Pituitary Network Association, or serving on the Board of Directors for Special Olympics, Scott can be found on the golf-course and enjoys spending time with his wife Tracie and their sons Maxx and Aidan at their home in Tennessee.

George P. Chrousos, M.D.
Professor and Chairman
Athens University Medical School
Children's Hospital Aghia
2006 Award Recipient
On the second night of the 2006 December in the Desert Conference, the PNA presented its Gentle Giant Award to Dr. George Chrousos. Dr. Chrousos is a professor at the University of Athens and a leading expert on Cushing's disease and psychiatric disorders caused by hormonal imbalances. He is the former chief of Pediatric Endocrinology at the National Institutes of Health.
The keynote speaker for the ceremony was Nobel Laureate Dr. Roger Guillemin, who talked about the history of acromegaly. Guillemin, a distinguished professor at the Salk Institute for Biological Studies in San Diego, California, won the Nobel Prize in 1977 for discoveries that laid the foundation for brain hormone research. His work brought to light an entirely new class of substances shown to be important for the regulation of growth, development, reproduction and responses to stress.
We are proud to count both Drs. Chrousos and Guillemin as members and supporters of the PNA.
George P. Chrousos is Professor and Chairman of Pediatrics at the Athens University Medical School. He has focused his research on the hypothalamicpituitary- adrenal (HPA) axis and has extensively studied the neuroendocrine alterations associated with mood disorders, sleep, pain perception, and immune function. His laboratory is recognized worldwide for its work on the glucocorticoid signaling system, diseases of the HPA axis, such as Cushing's syndrome, and the physiologic and molecular mechanisms of stress.
Dr. Chrousos has contributed immensely to the biomedical literature and his work has provided new insights into a variety of chronic complex disorders. He has written over 1000 scientific papers and his work has been cited in about 35,000 other scientific articles, an irrefutable testimony to the importance and influence of his research. He is one of the most cited physician scientists in the world (ISI highly cited). His work has educated a broad community of physicians and scientists around the world. As a mentor, he has helped to develop the careers of many young physicians and scientists, several of whom are now professors and chairpersons in Europe, the United States, Australia and Latin America. An outstanding teacher, he has had a number of visiting professorships and given prestigious lectures throughout the world.
Dr. Chrousos has received numerous national and international awards for his work, including election to membership in the prestigious American Society of Clinical Investigation and the Association of American Physicians. He was recently inducted as a master of both the American College of Endocrinology and the American College of Physicians.
"Dr. George Chrousos has served as a leader and role model of Physician-Scientists in the field of pituitary medicine. His investigations have been carried out with a precise scientific approach, but always based on clinically-relevant questions. His interest in the interactions between the brain and the hormonal milieu has led him on a focused journey through the territory of the pituitary and its target, the adrenal, to clarify for patients and clinicians alike the importance of endocrinology in psychosocial medicine. For this body of work, his dedication and support of patients throughout the world, the PNA owes him a debt of gratitude."
– Dr. Sylvia Asa
"I have known George for almost 20 years and there is no doubt that he is one of the premier researchers all time in the field of pediatric endocrinology. During his tenure at the NIH, he brought adrenal gland research to a new level."
"I have to thank George for two things in particular. First, when I was at UCLA, he interviewed for our vacant Division Chief position, but, for whatever reasons, did not take the position. That was good news for me because I got the position. I am forever indebted. Second, one of my recent fellowship graduates, Dr. Maria Karantza, a Greek national, recently returned home to Athens and took a position with George. Maria was one of the best fellows I ever had and I have entrusted George with the further advancement of her career. I know that she is in great hands."
– Dr. Mitchell Geffner
"Few Physician-Scientists have come close to the term. Dr. Chrosous embodies the descriptor better than anyone else I know. For decades Dr. Chrosous has made his mark by leading a world-class research team. However, what has set him apart was a constant eye for the clinically relevant. Always focused, introspective but with utmost humility, he has provided us with an outstanding role model."
– Dr. Shereen Ezzat
"Chrousos in ancient as well as modern Greek, means gold. George Chrousos, our gold standard in endocrinology!"
– Dr. Roger Guillemin
"If there is such a category, Dr. Chrousos has earned the designation of both a 'patient's doctor' as well as a 'doctor's doctor'! His devotion to the plight of children and adult patients with pituitary/hormonal disorders is by now legendary, world-wide! What is only known in the medical community, is that his devotion to the healing arts is such that he gathers the universal admiration and respect of other world class physicians. Having observed him in many countries, I know a good man when I see one. He is indeed a Gentle Giant."
– Robert Knutzen

Sylvia L. Asa, M.D., Ph.D.
Professor, Department of Laboratory Medicine and Pathobiology
University of Toronto
Pathologist-in-Chief
University Health Network and Toronto Medical Laboratories
2005 Award Recipient
Dr. Asa has a distinguished career in Medicine, and her work in Pituitary and Thyroid Adenomas and Carcinomas has clearly marked her as a distinguished academician and researcher. However, her humanity, exceptional grace to those in need of help, and an extraordinary insight into the "Healing Arts", puts her on a level "above and beyond" the ordinary call of duty. The PNA is very proud to be able to honor the Chair of its Scientific Advisory Panel, Former President of the PNA, and exceptional co-worker with the Gentle Giant Award for 2005.
Dr. Asa is the Medical Director of Toronto Medical Laboratories and Pathologist-in-Chief at the University Health Network, a Professor in the Department of Laboratory Medicine and Pathobiology at the University of Toronto. She received her medical and post-doctorate degrees from the University of Toronto and completed her internship in internal medicine at Toronto General Hospital and the University of Toronto. She received her residency training in pathology at Mount Sinai Hospital, St. Michael's Hospital and the Toronto General Hospital, all affiliated with the University of Toronto. She subsequently was a research fellow in the Department of Pathology at St. Michael's Hospital and the University of Toronto.

Shereen Ezzat, M.D., FRCP(C), FACP
Professor of Medicine & Oncology
Head, Endocrine Oncology Site Group
Princess Margaret Hospital,
University Health Network
2005 Award Recipient
Dr. Ezzat for the past 15 years has not only become a valued and highly respected member of the Pituitary Endocrine Community with his many contributions to research, medical literature and knowledge, but also a "Guiding Light" for the Pituitary Network Association. As our "Editor in Chief" for these 15 years, a prolific and most gifted communicator and teacher, he has enriched the lives of patients, world-wide. He has become a friend and sounding board to a large number of patients and PNA staff members, always generous with his time and knowledge. We are honored to know him and proudly proclaim him a "Gentle Giant" for 2005. His past service as President and his current service on our Scientific Advisory Panel are deeply appreciated.
Dr. Ezzat obtained his medical degree from the University of Manitoba, completed his residency training at the Univiversity of Toronto, Mount Sinai Hospital, and his post-doctoral research training in molecular oncology at Cedars-Sinai-UCLA School of Medicine in Los Angeles.
Dr. Ezzat has authored or co-authored more than 180 original research articles and 30 invited review articles, and he has delivered more than 100 invited lectures. He supervises undergraduate, medical, and graduate students, as well as postdoctoral fellows. He teaches a number of courses, including physiology, biochemistry, developmental biology, and endocrinology.
Dr. Ezzat serves as an Editorial Board member for a number of journals including Endocrinology, Journal of Clinical Endocrinology & Metabolism, Journal of Endocrinology, Endocrine Practice, and BMJ-Endocrine. He is a regular reviewer for the New England Journal of Medicine and the Annals of Internal Medicine.
Dr. Ezzat has been honored with numerous awards. Most recently, he received the 2008 Senior Scientist award from the Royal College of Physicians & Surgeons of Canada, the 2006 International Endocrine Society Research Mentor Award, the 2005 Gentle Giant Award, the Pharmacia & Upjohn International Award for Excellence in Published Endocrine Research. He is also the recipient of the Premier's Research Excellence Award, the Novartis Canada Senior Investigator Award, and the Allan Bruce Robertson Young Investigator Award. His work, focusing mainly on the molecular genetics of endocrine cancer, has been funded by the CIHR, the Cancer Research Society, and the Sackler Foundation. He belongs to a number of professional societies, including the Endocrine Society, Federation of American Societies for Experimental Biology (FASEB), the Pituitary Society, the American College of Physicians, and the Royal College of Physicians & Surgeons of Canada.
Dr. Ezzat is equally committed to patient care and education. In 1990, he co-founded the Pituitary Network Association and has been the Editor-in-Chief of the Pituitary Tumor Patient Resource Guide, a reference book designed for patients that has received world-wide recognition and is now in its fourth edition. He has filled a similar role with the Thyroid Cancer Survivor (Thyrvor) and the North American Carcinoid Group.

Edward R. Laws, Jr., M.D., FACS
Director, Pituitary/Neuroendocrine Center;
Interim Director, Neuro-oncology
Brigham & Women's Hospital
2004 Award Recipient
Edward R. Laws, Jr., M.D., FACS, former professor and chair, Department of Neurosurgery, The George Washington University, and professor of Neurosurgery and of Medicine, University of Virginia, was selected as the Pituitary Network Association's "Gentle Giant 2004." The award was presented on May 5, 2004, in conjunction with the American Association of Neurological Surgeons Convention in Orlando, Florida.
Dr. Laws received his bachelor's degree with honors from Princeton University and then attended the Johns Hopkins School of Medicine, where he completed his surgical internship and neurosurgical residency before joining the faculty of the medical school with a primary appointment in pediatric neurosurgery. In 1972, he joined the staff of the Mayo Clinic in Rochester, Minnesota, where he ultimately become professor of Neurosurgery and developed major interests in pituitary and epilepsy surgery, along with a continuing interest in the metabolism and pathophysiology of primary brain tumors.
In 1978, Dr. Laws became professor and chairman of the Department of Neurosurgery at GW, and in 1992, he joined the faculty of the University of Virginia as professor of Neurosurgery and of Medicine, establishing a Neuro-Endocrine Center there. During his surgical career, he has operated on more than 5,000 brain tumors, of which 4,200 have been pituitary lesions.
Dr. Laws has served as president of the Congress of Neurological Surgeons, editor of Neurosurgery, chairman of the Board of Trustees of the Foundation for International Education in Neurosurgery, director of the American Board of Neurological Surgery, president of the American Association of Neurological Surgeons and president of the Pituitary Society. He has authored more than 400 scientific papers and book chapters, and, with Andrew Kaye, is co-editor of the encyclopedic volume, Brain Tumors.
Currently, Dr. Laws in president-elect of the American College of Surgeons, president of the World Federation of Neurological Societies, chairman of the Board of Regents of the American College of Surgeons and is chair of the Residency Review Committee for Neurosurgery. He remains actively involved in brain tumor and neuroendocrine research.
The George Washington University Medical Center is an internationally recognized interdisciplinary academic health center, which has consistently provided high quality medical care in the Washington, D.C. metropolitan area since 1825. The Medical Center comprises the School of Medicine and Health Sciences, the 11th oldest medical school in the country; the School of Public Health and Health Services, the only such school in the nation's capital; GW Hospital, jointly owned and operated by a partnership between The George Washington University and Universal Health Services, Inc.; and GW Medical Faculty Associates, an independent faculty practice plan.

Peter Snyder, M.D.
Professor of Medicine University Of Pennsylvania, PA
2003 Award Recipient
The Second Annual Gentle Giant Award Dinner was held Friday, June 20, 2003, at the University of Pennsylvania's Museum of Archeology and Anthropology amid treasures befitting this year's award recipient Dr. Peter J. Snyder.
For nearly 40 years, Dr. Snyder has been a leader in male reproductive endocrinology. Having obtained his medical degree from Harvard Medical School and his board certification in Internal Medicine, Endocrinology, Diabetes and Metabolism, Dr. Snyder is Professor of Medicine at the University of Pennsylvania and a member of the Division of Endocrinology at the Hospital of the University of Pennsylvania. A distinguished lecturer and extensively published author, Dr. Snyder is one of the world's leaders in pituitary endocrine research. His interests include the effects of testosterone and growth hormone on bone and muscle and the pathogenesis of pituitary tumors, especially gonadotroph (non-functional) adenomas.
Never will you find a more modest human being than Dr. Peter J. Snyder. His brilliance has filled volumes of books and journals yet he remains shy and soft-spoken, allowing his work to be driven by compassion and tenacity not accolades. For this, The Pituitary Network Association is very proud to have chosen Dr. Peter J. Snyder as the recipient of the 2003 Gentle Giant Award in honor of his longstanding advocacy of improved treatment for patients, and his outstanding contribution and dedication to pituitary patient care, education, and the field of pituitary endocrine medicine.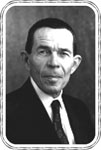 Charles B. Wilson, M.D.
University Of California, San Francisco
2002 Award Recipient
UCSF Professor Emeritus Charlie Wilson was honored on Saturday February 2nd 2002, in recognition of his outstanding contributions and dedication to the field of pituitary/endocrine medicine at the First Annual Gentle Giant Award Dinner.
The event was held at the Delancey Street Foundation, Town Hall, 600 Embarcadero, San Francisco.
Wilson is recognized worldwide for his surgical skills and commitment toward research and medical advancement. He has served on local, state and national committees and has served as a consultant in health care. Most notably, Wilson popularized and perfected the transsphenoidal approach to pituitary tumors by proving its effectiveness and safety. He has performed more than 3,300 transphenoidal surgeries for a pituitary tumor at UCSF Medical Center. His skills in surgery as well as in research have helped patients all over the world.
In 1968, Wilson was invited to UCSF to serve as professor and chairman of the neurosurgery division and to establish a laboratory for the study of brain tumors. By 1970, he had established the department of neurological surgery and the Brain Tumor Research Center (BTRC), a national cancer research center, which has been continuously funded by the National Institutes of Health since 1971. As director of the BTRC, Wilson realized an integrally related program of basic science and clinical research. The BTRC treats over 500 brain tumor patients each year, contributes extensively to basic and applied research in neuro-oncology, trains numerous neuro-oncologists and clinical and basic scientists in brain tumor research, and provides continuing education and consultation for private practitioners.
During the past few years, Wilson has redirected his primary focus to the organization and delivery of health care, in particular the challenges facing academic medicine in response to an environment of new market forces. He served as Senior Associate on Medical Affairs to the President of the University of California, in addition to his clinical practice at UCSF. In 1996, he obtained a Master's degree in Health Administration.
Wilson resigned as chairman of the department of neurological surgery and director of the BTRC in April 1997 to pursue these interests. In July of that year, he was appointed Senior Research Fellow at the nonprofit independent research organization, Institute for the Future in Menlo Park and San Francisco. He now serves as its director, providing expertise in areas such as novel medical technologies, academic medical centers, the future of health care and the impact of genetics and genomics on health and health care. Wilson authored an article, "The Hospital of the Future," which appeared in the September 2001 issue of UCSF Magazine.
Wilson earned his medical degree and received neurosurgical training at Tulane University, where he graduated first in his class in 1954.