This month the PNA Spotlight focuses on Dr. Andre Beer Furlan, a skull base and endovascular neurosurgeon at Moffitt Cancer Center and Assistant Professor of Oncologic Sciences at the University of South Florida. Dr. Beer Furlan got his medical degree and a PhD from the University of São Paulo in Brazil. He stayed at the University of São Paulo to complete a neurosurgery residency. He practiced as a neurosurgeon and skull base surgeon in Sao Paulo and then moved to the United States, where he did a second neurosurgery residency at Rush University. He also did fellowships in skull base micro-neurosurgery at Weill Cornell Medical College, minimally invasive cranial surgery at Ohio State University and neuro-endovascular surgery at Rush University. He is fluent in English, Portuguese, Spanish and Italian. Dr. Beer Furlan was kind enough to answer a series of questions from the PNA; here are his answers.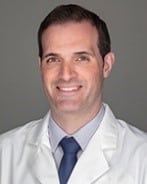 What inspired you to choose your career path?
The desire to help others is a common trait among all physicians. In addition, I consider myself an avid learner. The complexity of the central nervous systems and a surgical field that was in relative early stages of development were key factors that drew me into neurosurgery.
What is the primary focus of your work/research?
I specialize in skull base and endovascular neurosurgery. I am part of a multi-disciplinary team at Moffitt Cancer Center that focuses in treatment of pituitary and skull base tumors. My research interests include the patient's quality of life and outcomes after endoscopic endonasal and keyhole surgical approaches, as well as prognostic biomarkers for skull base tumors.
What do you consider to be the future of your field?
I believe the future in the management of pituitary and skull base tumors will be less invasive. It will likely happen through development of better/safer drugs that will decrease the need for surgery and re-operation of recurrent tumors.
What should patients know about your field/what deserves more recognition/awareness?
It is very important for patients to know that not every tumor needs to be treated. I encourage patients to seek different opinions related to their condition. Having an experienced care team is crucial to avoid unnecessary treatments or procedures.
What would you like to convey about yourself to your patients?
I really listen to my patients to understand what bothers them. A lot of times, the diagnosis of the pituitary tumor is incidental and unrelated to their complaints, so I always want to ensure their symptoms are addressed and they understand the expectations related to the management of their tumor.
In surgical cases, my prior training and experience allows me to consider all treatment options in an unbiased manner. My focus is to select the safest, most effective, and least-invasive approach for each individual patient.
Why did you get involved with the PNA; what is the extent of your involvement?
I got involved with PNA because I have seen from my mentors how they could impact a specific patient population by improving access to education and specialized care.