Pituitary Q & A
The Mayo Clinic has produced a podcast with frequently asked questions on pituitary tumors. Check it out here
Optometrist Spots Signs of Pituitary Tumor; Patient Gets Emergency Surgery
Nonmedical professionals like jewelers, shoe salespersons and optometrists can make a big impact in a patient's life – by spotting signs of pituitary disease. An article in Insight News tells the story of an extra vigilant optometrist who spotted a red flag, and may have saved a woman's life. Read more:
An article in Cushing's Disease News looks at a case study about a man who lost weight on a low carb ketogenic diet, which lessened his symptoms of what turned out to be Cushing's Disease, but in doing so may have delayed his diagnosis. Read more:
TV Actor Recounts Battle With Pituitary Dwarfism
Actor Max Casella, who has co-starred in shows like "Doogie Howser, MD","The Sopranos", "Boardwalk Empire" and "Tulsa King" talks about growing up with pituitary dwarfism in an article on PageSix.com. He underwent hormone therapy in his twenties to finally jumpstart puberty. Read more:
Can 'Mini Pituitary Tumors' Help Improve Treatments?
The website chof360.com looks at A study in the journal Cells looks at efforts by researchers to develop organoids, or organelles – basically cell structures grown in a lab using cells from pituitary surgeries. The study says these mini pituitary tumors mimic the structure of an adenoma, and thus may be useful in developing targeted therapies for Cushing's patients. Read more: 
Can Yoga Help with PCOS?
An article in Indian Express explores the role of yoga in helping treat PCOS (polycystic ovarian syndrome). Read more here:
COVID Vaccine and Menstruation
An article in SHAPE looks at a new study from the National Institutes of Health about the link between the COVID vaccine and duration of menstrual cycles. Read more here:
Mental Health and Your Hormones
A new article looks at the role of hormones in human mental health. Read more:
New Scoring System Predicts Surgery Outcome for Giant Pituitary Adenoma
An article in Cureus.com discusses a new scoring system called AGPA developed by researchers at Aga Khan University in Pakistan to predict the outcome of surgery for giant pituitary adenoma. Read more:
Cushing's Disease Linked to Ocular Hypertension
An article in Docwirenews looks at a study that found that Cushing's patients are at higher risk of ocular hypertension. Read more:
Mother Fights to Get School Staff Trained on Pituitary Injections
A mother in the U-K is working to get training for staff at her daughter's school, so they can give her an emergency injection. The girl suffers from panhypopituitarism and may require a hydrocortisone injection in an emergency situation. But the school will not authorize it staff to administer an intramuscular injection without proper training. Liability issues are at the heart of the matter. Now the mother is petitioning the government to step in. Read more:
Signs of a Hormonal Imbalance
An article in Health Digest gives an exhaustive rundown of all the possible signs of a hormonal imbalance, including unusual body odor. Read more:
Cushing's and Job Stress: A Personal Story
Paris Dancy's latest column in Cushing's Disease News follows his career struggles as he battled Cushing's. Read more:
A Mother Uses Positive Affirmation Chants to Help Daughter with Pituitary Issues
A story on the Upworthy website tells the story of a mother who chants positive affirmation to her young daughter, who is blind and has an underdeveloped pituitary. Read more:
Patient story: Teen Excels in School Despite Pituitary Tumor
A story in the Derbyshire Times follows the case of a teen girl there named Deeti Wren, who underwent surgery for a pituitary brain tumor, and carried on with her studies anyway, managing to take her GSCE's despite the health troubles. Read more:
FSH, Obesity, and Breast Cancer
Researchers at the University at Buffalo and the University of Arizona are studying the role of Follicle-Stimulating Hormone (FSH) in obesity. Obesity is a risk factor for breast cancer, so they are looking for a through-line from obesity to excess FSH to breast cancer. Read more:
Chinese Cancer Researchers Study Pituitary Hormone Receptors
The Journal Science reports that researchers with the University of Science and Technology of China "have made a breakthrough in the treatment of cancer through immunotherapy, identifying a particular hormone receptor as a potential target for the treatment." The receptor promotes tumor growth. It is called MC5R and works with the pituitary hormone α-MSH which is produced by the pituitary gland. Read More:
Son Grows Hair, Makes a Wig for Mom with Pituitary Tumor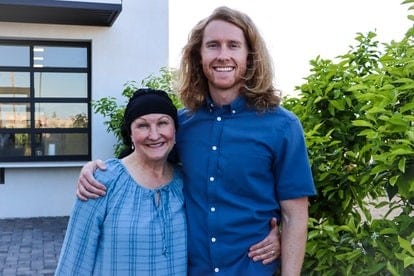 The Today Show's website has the story of a man in Arizona who grew out his hair for two years in order to make a wig for his mother, who suffers from a recurring pituitary tumor. Read more:
Caption: Melanie and Matt Shaha (Courtesy Shaha family.)
Study: Signifor Reduces Tumors in Cushings
An article in Cushing's Disease News looks at research that found that SignifActor With Acromegaly Passes Away In Los Angelesor reduced tumor size in 40% of Cushing's patients in the study, but most of them had already had surgery. Read more:
Symptoms of a Brain Tumor
An article in VeryWellHealth lists the common signs of a brain tumor: "vomiting, seizures, balance problems, dizziness, personality changes, loss of consciousness, and more."
Read more:
Well-Known Egyptian Acromegalic Dies at Age 27
The PNA sends its condolences to the family of Huda Abdel-Gawad, a 27-year-old acromegalic who passed away recently from kidney failure. Abdel-Gawad had come to be known as Egypt's tallest woman. Read more:
Actor With Acromegaly Passes Away In Los Angeles
Character actor Irwin Keyes passed away recently at age 63 from complications of acromegaly. He was known for his roles in "House of 1000 Corpses", "The Jeffersons" and "Intolerable Cruelty".
Caption: Actor and acromegalic Irwin Keyes. (Wikimedia Commons)
Patient Story: Shifting Bite Leads to Diagnosis of Acromegaly A story in the New York Times tells the story of a woman who kept having problems with her bite. The dentist filed her teeth but sent her for and MRI when the jaw shifted again. That's when a technician saw...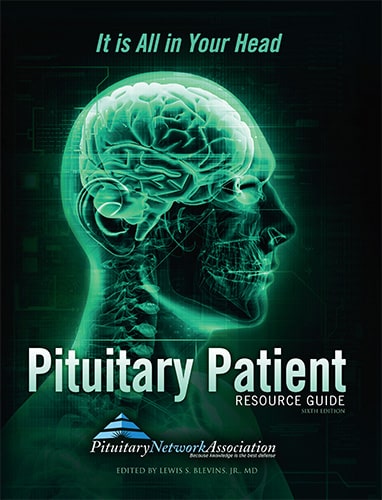 The Pituitary Patient Resource Guide Sixth Edition is now available! Be one of the first to have the most up-to-date information. The Pituitary Patient Resource Guide a one of a kind publication intended as an invaluable source of information not only for patients but also their families, physicians, and all health care providers. It contains information on symptoms, proper testing, how to get a diagnosis, and the treatment options that are available. It also includes Pituitary Network Association's patient resource listings for expert medical care.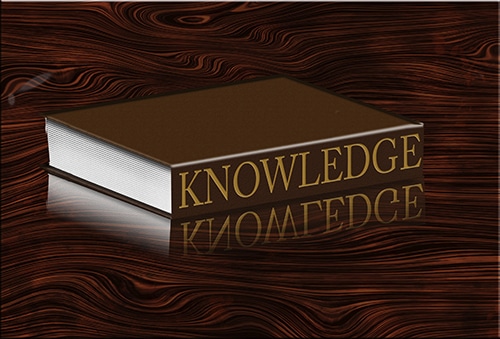 If you are a nurse or medical professional, register for PNA CEU Membership and earn CEU credits to learn about the symptoms, diagnosis and treatment options for patients with pituitary disorders. Help PNA reduce the time it takes for patients to get an accurate diagnosis.