Doctor Notices Symptoms of Acromegaly in Patient's Wife
A story in the Times of India explains how a neurologist, treating a patient for back pain, noticed some changes in the patient's wife's face. The wife had accompanied her husband to his appointment, and the doctor noticed that her nose and lips appeared larger, and her teeth more spaced out. He asked if her shoe size had gotten bigger, and when she answered in the affirmative he sent her for tests, which revealed that she had harbored a tumor for two years. he Mayo Clinic has produced a podcast with frequently asked questions on pituitary tumors. Check it out here
A column in Cushing's Disease News goes through what to expect during a brain MRI, and how to calm your nerves. Read more:
Does the Pituitary Help People Wake Up Just Before the Alarm?
A story on NPR looks at whether people can train themselves to wake up just before the alarm and the role the pituitary might play. It cites one study from the 90s that did find that when people were expecting to wake up at a certain time, their pituitary released ACTH about an hour before the wake time, which stimulates the adrenals to release cortisol, which helps wake people up.. Read more:
Florida 10-year-old Battles Cancer on Pituitary Gland
A story on CBS Miami follows a 10-year-old girl in Homestead, Florida who is fighting mixed germ cell cancer that is taking over her pituitary gland. Her little brother shaved his head in solidarity.  Read more: 
Acromegalic, Known as World's Tallest Man, Turns 40
Acromegalic Sultan Kosen, who is known as the world's tallest man at 8'3", has turned 40 . He traveled from Turkey to Orlando to visit an exhibit about Robert Wadlow, who was 8'11" when he passed away at age 22 in 1940. Modern medical advances have helped many acromegalics lead long lives.  Read More:
Pituitary Journey: Soccer Star Lionel Messi
An article on News9Live.com explains that international soccer star Lionel Messi suffered from pituitary dwarfism as a child and received growth hormone injections that allowed him to pursue his athletic dreams. Read more: 
Pituitary Q & A
The Mayo Clinic has produced a podcast with frequently asked questions on pituitary tumors. Check it out here
Optometrist Spots Signs of Pituitary Tumor; Patient Gets Emergency Surgery
Nonmedical professionals like jewelers, shoe salespersons and optometrists can make a big impact in a patient's life – by spotting signs of pituitary disease. An article in Insight News tells the story of an extra vigilant optometrist who spotted a red flag, and may have saved a woman's life. Read more:
An article in Cushing's Disease News looks at a case study about a man who lost weight on a low carb ketogenic diet, which lessened his symptoms of what turned out to be Cushing's Disease, but in doing so may have delayed his diagnosis. Read more:
TV Actor Recounts Battle With Pituitary Dwarfism
Actor Max Casella, who has co-starred in shows like "Doogie Howser, MD","The Sopranos", "Boardwalk Empire" and "Tulsa King" talks about growing up with pituitary dwarfism in an article on PageSix.com. He underwent hormone therapy in his twenties to finally jumpstart puberty. Read more:
Can 'Mini Pituitary Tumors' Help Improve Treatments?
The website chof360.com looks at A study in the journal Cells looks at efforts by researchers to develop organoids, or organelles – basically cell structures grown in a lab using cells from pituitary surgeries. The study says these mini pituitary tumors mimic the structure of an adenoma, and thus may be useful in developing targeted therapies for Cushing's patients. Read more: 
Myths about Low Testosterone An article from the Cleveland Clinic knocks down myths about low testosterone and the role of masturbation, vasectomy, soy, smoking and more. https://health.clevelandclinic.org/causes-of-low-testosterone-myths-and-truths/ Summer Camp...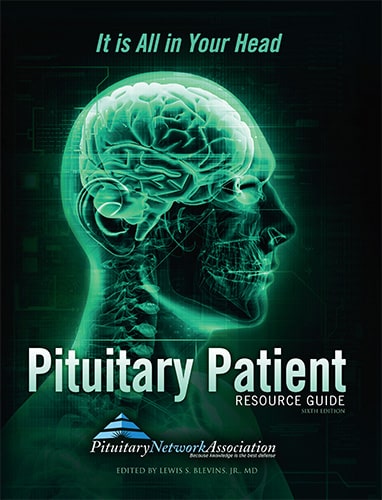 The Pituitary Patient Resource Guide Sixth Edition is now available! Be one of the first to have the most up-to-date information. The Pituitary Patient Resource Guide a one of a kind publication intended as an invaluable source of information not only for patients but also their families, physicians, and all health care providers. It contains information on symptoms, proper testing, how to get a diagnosis, and the treatment options that are available. It also includes Pituitary Network Association's patient resource listings for expert medical care.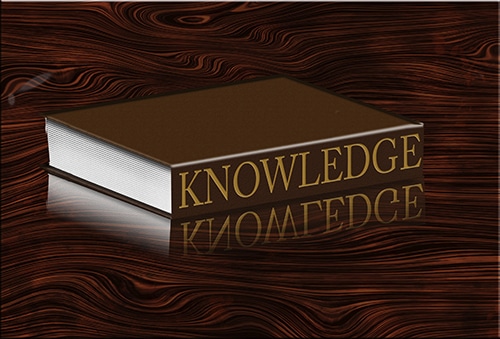 If you are a nurse or medical professional, register for PNA CEU Membership and earn CEU credits to learn about the symptoms, diagnosis and treatment options for patients with pituitary disorders. Help PNA reduce the time it takes for patients to get an accurate diagnosis.