Have you had your hormones checked lately?
PNA Spotlight: Dr. Yuval Eisenberg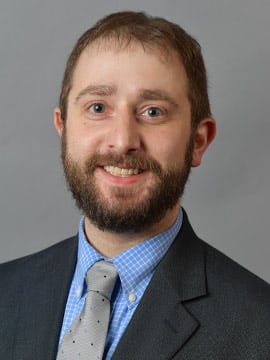 This month the PNA Spotlight shines on Dr. Yuval Eisenberg.  Dr. Eisenberg graduated from the Rush Medical College of Rush University Medical Center in 2009. He works in Chicago, IL and 2 other locations and specializes in Endocrinology, Diabetes & Metabolism and Internal Medicine. Dr. Eisenberg is affiliated with University Of Illinois Hospital Health & Science Center.  He was kind enough to answer some of our questions:
What inspired you to choose your career path?
My career path was guided by both my interaction with patients and my mentors. The highlight of my medical school training was helping to diagnose a suffering young man with multiple endocrine neoplasia type 1 (MEN1), a rare genetic disorder causing multiple (including pituitary) tumors
Please find attached the information about two clinical trials available at WCM. These trials have a novel, selective cortisol receptor blocker for the treatment of ectopic, pituitary, and adrenal Cushing syndrome with overt hypercortisolism (GRACE study). As well as a milder adrenal Cushing SD, where just 1mg Dex test needs to be abnormal (GRADIENT study).
These are phase 3 trials. Also, we have the extension phase for GRACE and are working on getting to our site the extension for GRADIENT study. This will permit patients to utilize the drug beyond the clinical trial, till it becomes available in the market.

To support, pursue, encourage, promote and where possible, fund research on pituitary disorders in a sustained and full-time effort to find a cure for these illnesses. The PNA will disseminate information helpful to the medical community, the public and to pituitary patients and their families on matters regarding early detection, symptoms, treatments and resources available to patients with pituitary disease.